In case you missed it, ApartmentGeofencing.com took first place in the Supplier category for Multifamily Leadership's Best Places to Work in Multifamily 2023. And yes, we're still reveling in the news!
We're also proud to announce that we placed #5 in the Best Places to Work in Multifamily for Women 2023. See the official rankings of all winners who were recognized at the Multifamily Innovation Summit that took place December 7-8 in Phoenix, AZ.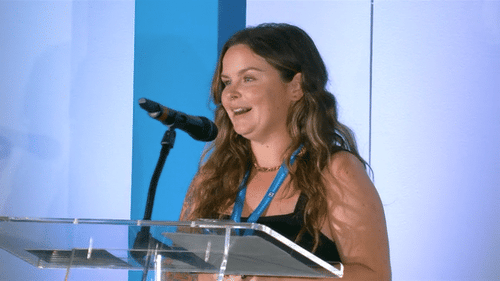 ApartmentGeofencing.com's VP of Digital Marketing, Charlotte Barter, accepting our prestigious award at the Summit in December. Watch her speech here.
From the official press release by Multifamily Innovation on December 9, 2022:
"As CEOs and executive teams create culture and innovation around the resident experience, employee engagement is seen as a key driver to meet multiple challenges. The Best Places to Work Multifamily® program recognizes those companies that have established and consistently fostered outstanding workplace environments often acknowledging that employees can be a company's strongest and most valuable asset."
Read the full press release from Multifamily Leadership and view the 2023 award winners on their website.
So what does this award mean to us?
In 2022, we started ramping up our efforts to make a bigger name for ApartmentGeofencing.com in the multifamily and marketing industries. The leadership team was beaming at the #1 result! Here's what they had to say about it: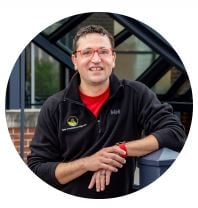 "How does a remote company win first place as a best place to work? I think the biggest reason is trust. When we first decided to go fully remote I told the team I've never worked for a remote company, let alone be CEO of one. I said that if we are going to make it great that everyone needs to contribute to creating a world-class culture. I trusted them to take the lead and the team really stepped up. This award is a testament to them and how much they care."
Matthew Kilmurry, CEO & Founder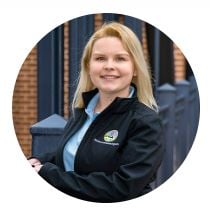 "I have always believed that happy employees are essential to the success of any business. Since joining the company in its early days, it has been my top priority to foster a culture of mutual kindness and respect, where every team member feels valued and supported. I am incredibly proud of the team we have built and the positive impact our culture has had on not just our employees but also the work we deliver. I believe this award is a recognition of the hard work, dedication and the strong foundation we have built together as a team."
Charlotte Barter, VP of Digital Marketing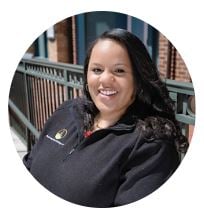 "Winning the award speaks to the success of the company in an aspect that is somewhat intangible but incredibly important. It's validation that we have a company culture that places importance on the people just as much as the work we do. I'm delighted to be a part of a company that truly values its employees and makes sure every voice is heard!"
Anya Davis, Digital Marketing Analytics Manager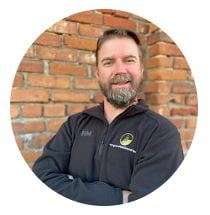 "There are many amazing companies in our industry, so to be recognized as the Best Place to Work in Multifamily [supplier category] is a true honor. All companies talk about culture and put a great deal of effort into building an exceptional and successful environment for their people. For our team to receive this award, so much credit needs to go to Matthew [Kilmurry] and his authentic leadership style. We embrace open communication and encourage opinions from everyone on our team. When a team is engaged and everyone is valued, special things can happen. Like winning this award!"
Brian Robinson, VP of Sales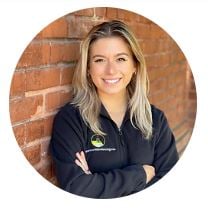 "Placing first and winning the award for Best Place to Work in Multifamily in the supplier category speaks volumes about the work and care we have put into everything we do here at ApartmentGeofencing.com. In our company, every person has a seat at the table: each voice is heard, each sentence is listened to intently, and feedback is always praised. I feel blessed to be a part of this team every day!"

Madelyn Chappelear, Digital Marketing Manager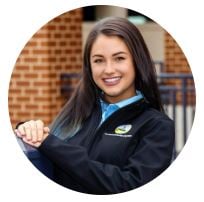 "I'm honored to be part of a team that exemplifies the core values that I hold myself to in both my professional and personal life: accountability, authenticity, caring, surprise & delight, and x-ray vision. It makes me so happy to work in a company where we are able to motivate each other and ensure everyone's voice is heard. ApartmentGeofencing.com isn't just a company, but rather, a unified team. Winning this award solidified that fact for me."

Shelby Collinson, Client Success Manager
What's next?
We are continuing to attend conferences, apply for industry awards, and light up the field of digital marketing! Keep an eye out on our blog and social profiles (LinkedIn and Facebook) to see what ApartmentGeofencing.com is up to next.