Another day, another privacy update. Facebook challenges multifamily marketers to adapt per Facebook's new settlement with the US Department of Housing and Urban Development (HUD) restrictions.
On October 12, 2022 Facebook officially sunsetted Special Ad Audiences, further eliminating our ability to target prospective renter audiences in social media.
This update challenges multifamily marketers to further refine their messaging and explore alternate platforms to engage their prospects on, as well as explore newer location-based marketing tools such as geofencing.
Why is this happening?
On June 12, Facebook announced it will deprecate its Special Ad Audiences after reaching a settlement with The US Department of Housing and Urban Development (HUD) to continue advancing fairness and non-discrimination policies.
Facebook/Meta has announced:
"We're making this change in part to address feedback we've heard from civil rights groups, policymakers, and regulators about how our ad system delivers certain categories of personalized ads, especially when it comes to fairness. So while HUD raised concerns about personalized housing ads specifically, we also plan to use this method for ads related to employment and credit..."
What this means for our multifamily properties running Facebook ads:
Since the change, we have removed the special ad audiences and shifted half the budget into remarketing and half into Interests. We will closely monitor these two over the next few months to see which is performing better and shift the budget accordingly.
How you can combat this change:
These new restrictions do not eliminate Facebook as a viable advertising platform for your multifamily property, for it still gives advertisers the ability to raise brand awareness for top-of-the-funnel prospective renters. In a sea of broader target options, this change only emphasizes the need for engaging ad copy and images/videos that speak to prospective renters, as well as requiring marketers to have the adaptability to test other modes of organic content on other social platforms. [1]
Explore geofencing for your multifamily property
Even without Facebook's Special Ad Audiences, multifamily properties can still access powerful location-based marketing with geofencing and create additional touchpoints from a storehouse of mobile data for continued lead nurturing.
ApartmentGeofencing.com is purpose-built for multifamily properties, giving multifamily marketers access to valuable prospective renter behavior from mobile data (with a historical look back of up to two years)—all the while remaining in compliance with the Fair Housing Act. Geofences can be drawn around real-world perimeters to target prospects using their smartphone's unique anonymous mobile advertising ID (MAID).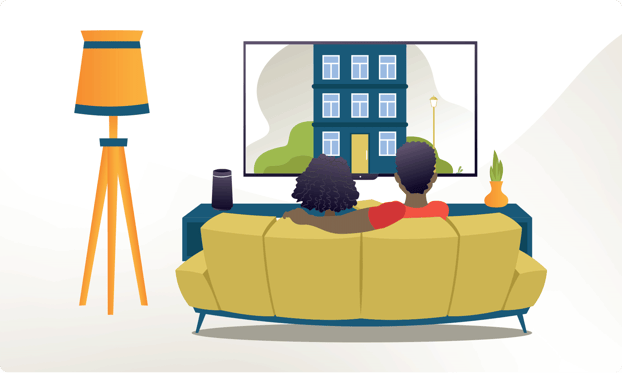 ApartmentGeofencing.com's Prospect™ Intelligence report helps apartment communities understand where prospective renters live, work, and play. It's like a unique brand book with key resident demographic profiles comprised of metrics gathered from your pool (and your competitor's pool) of current and past renters from your local apartment community.
This intelligence report helps build a viable hyper-local audience of prospective renters that become eligible to receive targeted advertising via banner ads and unskippable video commercials on popular streaming platforms like Sling TV and now, even Hulu!
No engaging creatives? No problem! We can help facilitate ad creation for a small one-time setup fee to ensure we can quickly deploy hyper-local geofencing campaigns.
If you'd like to schedule a quick discovery call with one of ApartmentGeofencing.com experts, click here to reserve some time.
Have a question for us? Ask away!
[1] McDaniel, Greg. "Special Audiences Facebook Ads and What If Means for You." YouTube, Real Estate Uncensored, 21 Sept. 2022, https://youtu.be/jh7ea6HOVJU?t=1303.